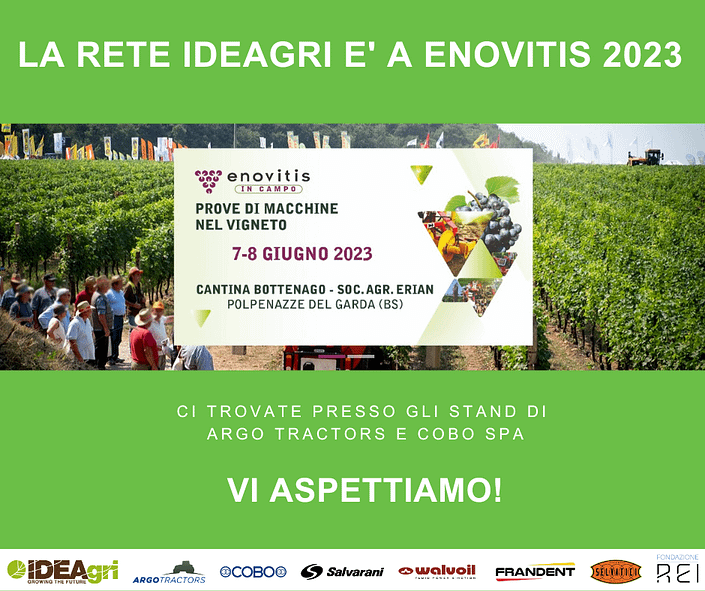 We will be at Enovitis in Campo, a fair entirely dedicated to viticulture technologies. You can find us at the Argo Tractors S.p.A. and COBO Group workstations, two of the Founding Members of IDEAGRI Network.
Are you going to visit us?
Simone Zamboni, from REI Foundation, will also be present on June 7th, 2023 with further information ISOBUS Laboratory and new initiatives.
More info on the fair HERE