This year IDE_Agri participated as speaker and exhibitor at the Expert Forum discussion 'Systems and Components' in the Hannover International Agriculture Exhibition.
FORUM: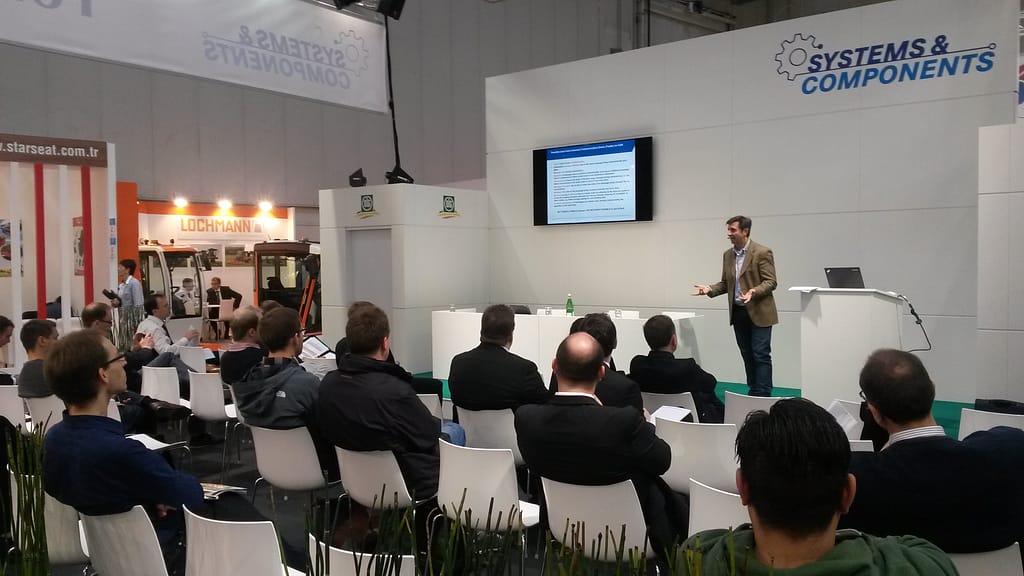 This was organized to identify and display technology trends and address all key questions concerning the future of agriculture and agricultural machinery. In this contest the IDEAGRI Network has rightly seen an opportunity to draw the attention to the important issue of the Functional Safety. In fact it forces companies to revise the electronics in both hardware and software design and to integrate their projects and products for all applications Electro – hydraulic and electro -mechanical which need to respect safety functional regulations.
Thanks to the support of REI – coordinator of the Network- who identified in CNR an important partner , today the Network is considering to collaborate in a new important project called 'Safety Common Platform'
The Technical speech set for Thursday 12th at 10:00 a.m, was entitled "Is ISOBUS Safe? Regulatory and Technical aspects for the use of ISOBUS in the context of ISO25119" and presented by Michela Audone from REI, the Coordinator of the Network and Massimiliano Ruggeri by CNR. Download the presentation
The presentation aroused great interest as evidence of the intuition of the Network and the importance of sharing problems and solutions.
STAND:
The Ideagri's participation at Agritechnica, gave to the Network the opportunity to match with several important international players interested in developing new projects or to contaminate their knowledges.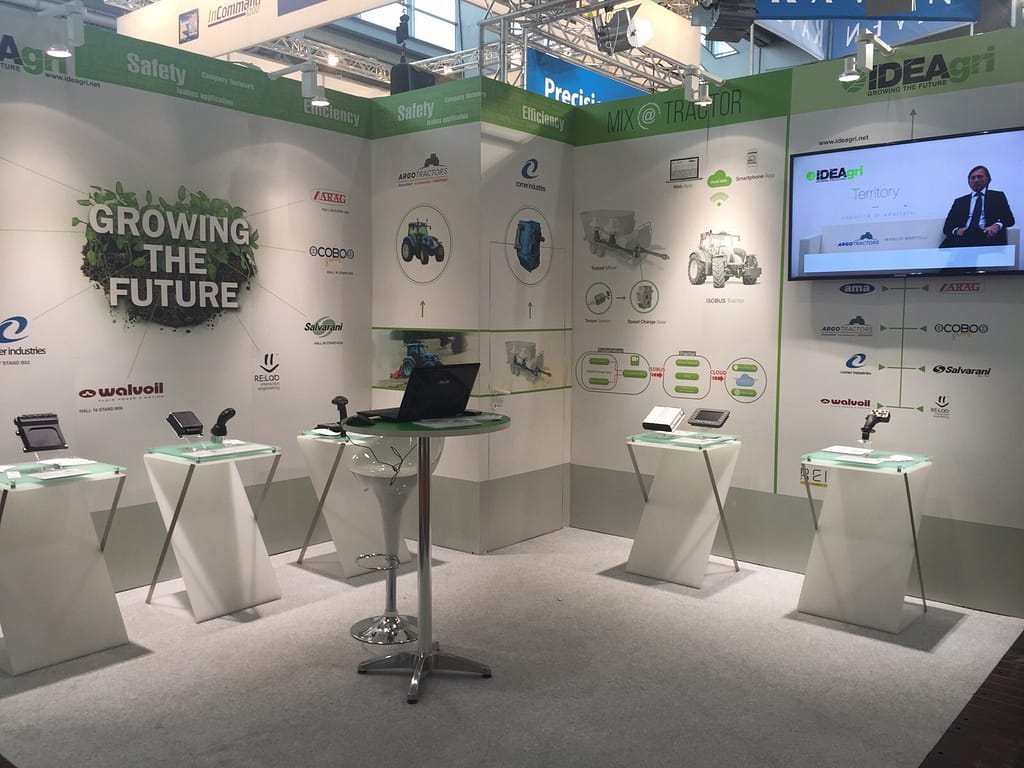 At Ideagri Stand, it was possible to look directly some Isobus devices produced by the companies of the network and to understand how the engeneering and the know-how cooperation, can be a great opportunity for the development of our companies and of many others in the world.
We hope that Hannover has been just the first important step of our international escalation, the start point to bring Italian Isobus Technology all-over-the-world.